Last week while working in the garden, planting away

, I heard a loud SWISH from the sky, and then a large SPLASH in the pool. I had my back to the pool, so when I spun around, ducking as I did. I saw this:
As if to tell me that was a rough landing.
They made one heck of a big splash.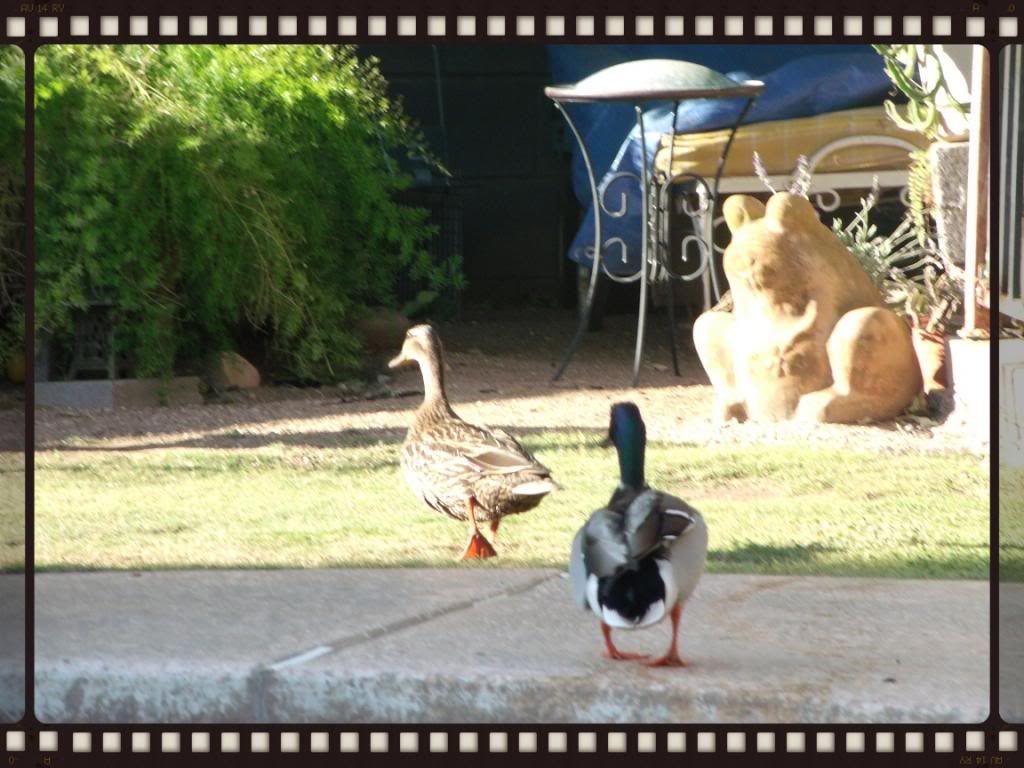 They hopped out, and took a stroll about the
yard. Checked things out, quacking all the
way around. Here and there. Hopped back in.
Swam back out to the area of the yard that
I was in. Quacked a little, and as quickly
as they landed in the pool, they took off
from the water and were gone. They stopped
by Country Wings in Phoenix to cool
off before they continued on their
journey home for the summer. I am still
laughing as I look at the photos. What a
start they gave me.
Hope you are having a great week. Thank you
as always, for stopping by my little piece
of heaven here in the desert, that I so love
to call home.